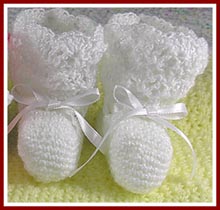 She read the last lines of her Elizabeth Gaskell novel:
Miss Barker hovering about us with offers of help, which, if she had not
remembered her former occupation, and wished us to forget it, would have been
much more pressing.

The pages of the paperback pressed into her thumb and left a small red mark. She placed a cross stitch book mark to keep her place and put the book on her bedside table, next to her alarm clock. The sheets were clean and crisp because it was Sunday, when she changed her sheets. It was like a fresh start to the new week. Normally she would turn off her light and snuggle into the white eyelet pillowcase, but not tonight.
Tonight Amy wished she had a television in her bedroom to keep her company. The silence in her condominium seemed a judgmental. She turned her light off and lay on her back. She had to straighten out her cotton nightgown against the cotton sheets, flip her hair out her face and smooth the blanked over her. Her eyes were stubborn that night and she could not get them to shut, even after reasoning with herself.
The top of her ceiling gave no sympathy and pressed down from the heights in a shadowy gray and black. The shadow from the fan looked like a spider ready to silk down on top of her. She turned the other way and had to adjust her gown again, which made her turn the other way and of course, she had get up, fix her gown and go back into the bed.
Amy turned on the light with a sigh and picked up her book.
11:59
Tears filled her eyes. Soon it would be midnight and she would miss her
deadline
. She smacked the book on her bed and covered her face with her hands.
She had gone to
Carson's
because they had a sale on black Aerosoles. When the sales clerk had gone in the back to find her size, she looked down on the floor and there it was. A perfect, white baby bootie. Just one, which told her that the baby had the other one on her foot. It was a her because she would never dream of putting a lovely thing like that on a boy. She picked it up. It was hand done, she was sure, and it was so soft, with a dainty satin ribbon to close it around a little ankle.
She asked the clerk if she remembered the mother. Maybe she was still in the store and she could give it to her. Surely she would miss it. But the clerk didn't know. So, Amy kept it and did not take it to lost and found like she said she would. She turned her head.
12:00
Amy broke into long, gasping sobs. Her
deadline
would pass and she would not be pregnant. The long, lonely decade of thirty something had begun.